9770 STS
Combines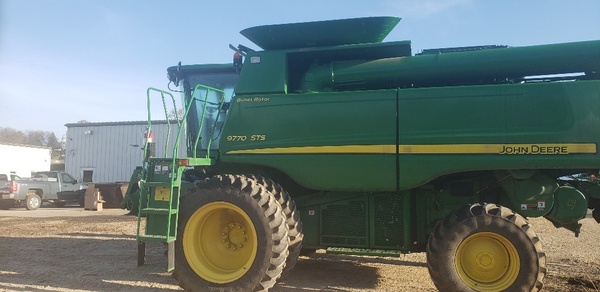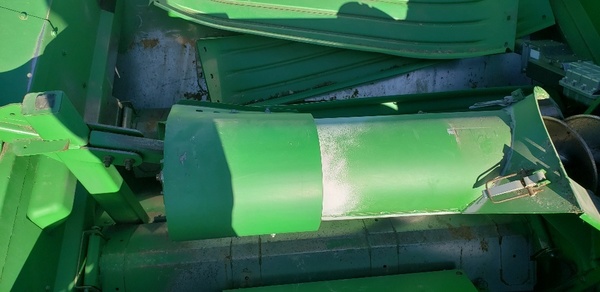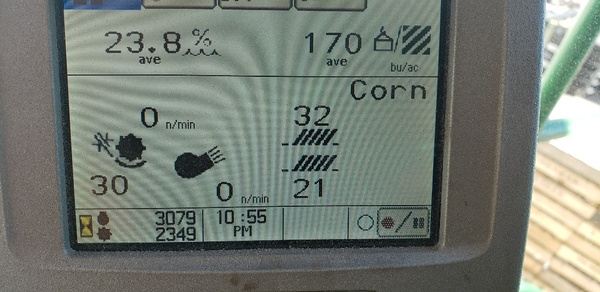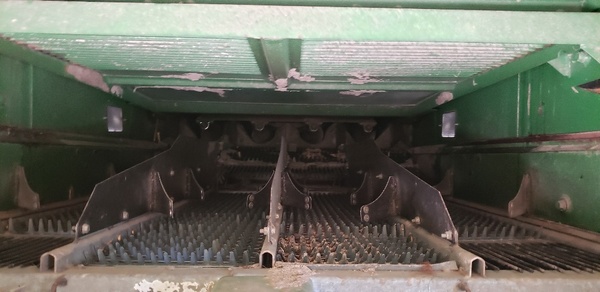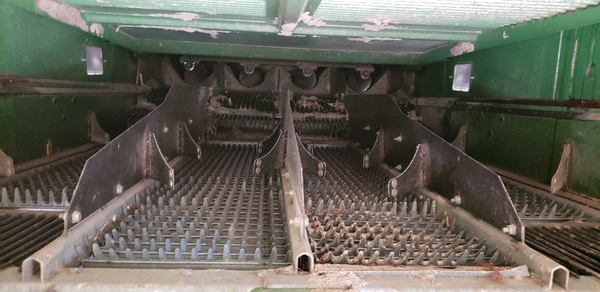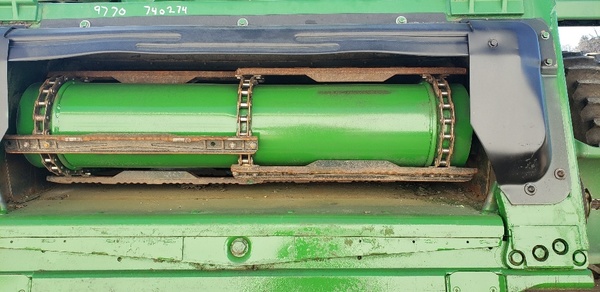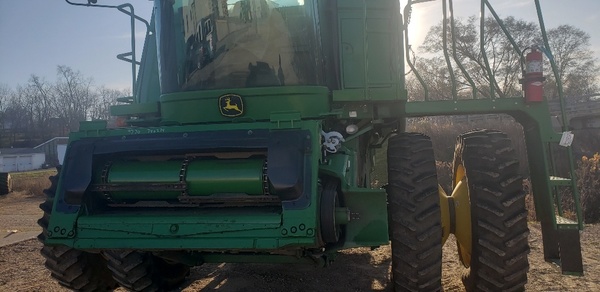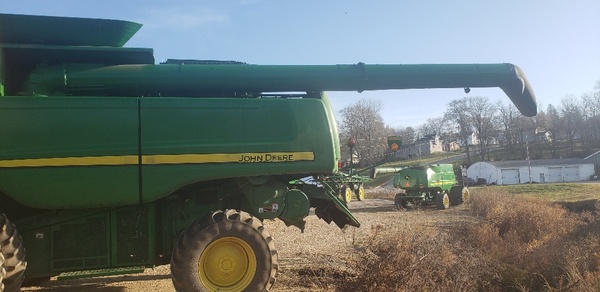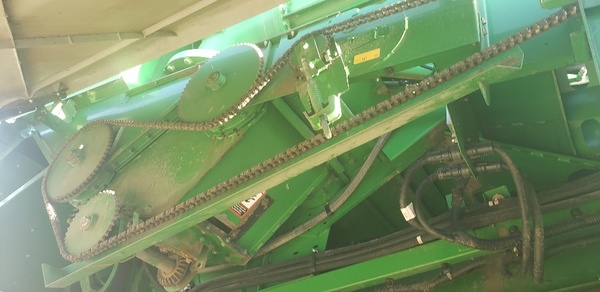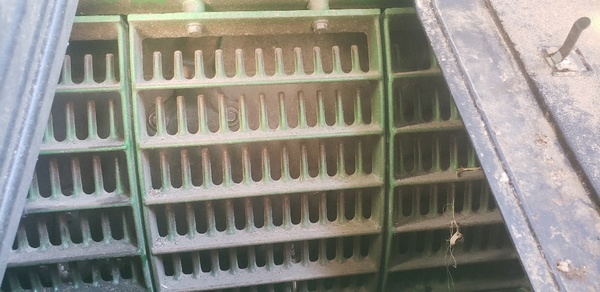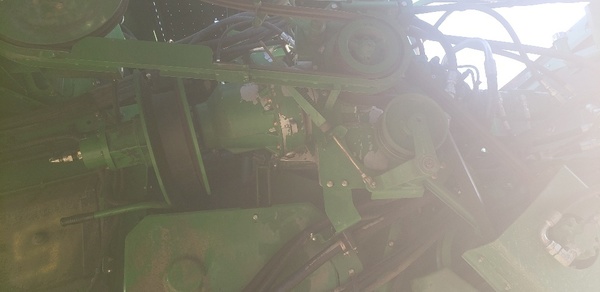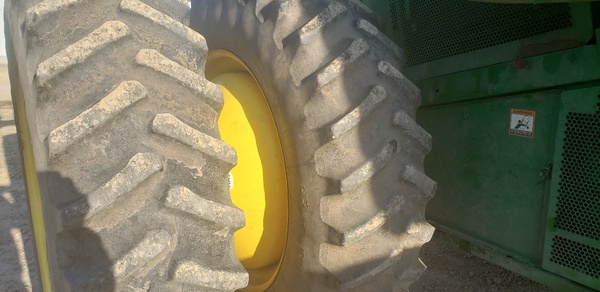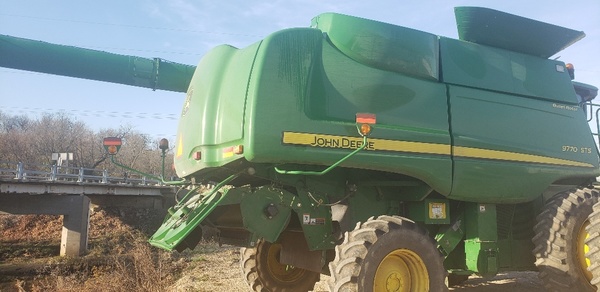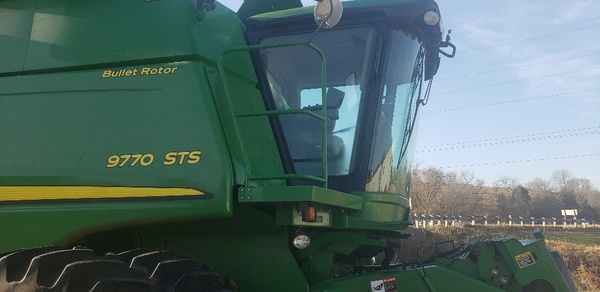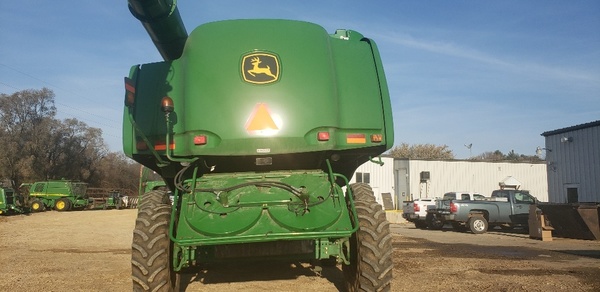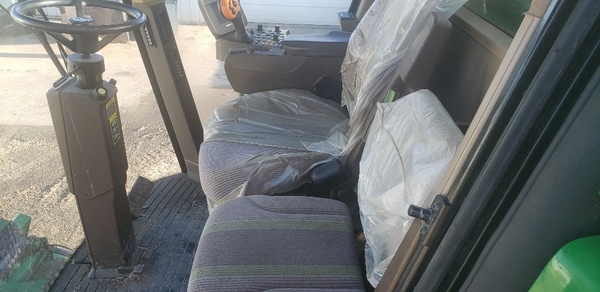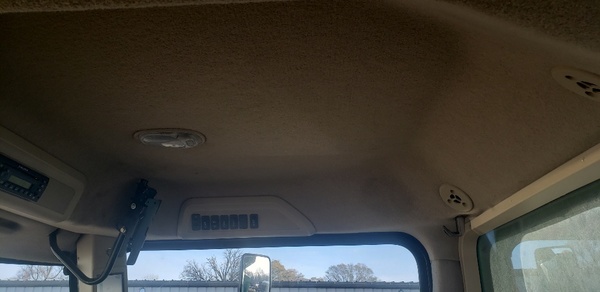 Equipment Overview
| | |
| --- | --- |
| Price | $89,900 |
| Make | John Deere |
| Model | 9770 STS |
| Year | 2011 |
| Hours | 3080 |
| Stock # | 119833 |
| Location | Bloomington, WI |
---
Need Assistance?
217-578-2224
---
Specifications
Combine Type: Corn/Bean
Duals/singles: Duals
Options: Contour Master (Lateral Tilt Feederhouse)
Features
Premier Cab
Contour-Master Feederhouse with Reverser and CommandTouchMulti-Speed Drive System
3.15 In. (80 mm) Feederhouse Lift Cylinders
Extended Wear Round Bar Concave and Extended Wear Separator Package
Deep Tooth Adjustable Chaffer and Bottom Sieve
Extended Wear Grain Handling System with High Capacity Unloading System and 26 Ft. (7.9M) 1-Piece Unloading Auger (Not available for Export)
Wing Blade Wide-Spread, Fine Cut, 2-Speed Straw Chopper, Integrated ChaffSpreader and PowerCast Powered Tailboard Residue Management System
Heavy-Duty Final Drive and Heavy-Duty Hydrostatic Drive System
ProDrive Transmission and HarvestSmart Feed Rate Control
480/80R42 154A8 R1 RadialWide Spaced Duals for use in 30 In. Rows
Adjustable Rear Axle with Heavy-Duty Spindles
480/70R30 152A8 R1W
Engine Coolant Heater - 110 Volt (Not available for Export)
Clean Grain Auger and Fan Bottom Protection Shielding
Gold Key Customer Experience Tour
Additional Threshing Concave Insert Bars for RoundBar Concaves (Set of 2)
Performance Plus for Large Headers>> Corn and Soybean Customer    > High yielding or high moisture corn    > Requires the advantages of extended wear components    > Operating lar
Additional "Full" Grain Tank Sensor
General Description & Dealer Notes
PRO DRIVE, 5SPD FH, CM, POWERCAST TAILBOARD, 2WD, MAURER EXT WITH TIP TOPS, 26' UNLOAD, 18.4-42 DUALS 50%, HID LIGHTS. Before driving to see this item, please call or email to confirm availability.