1795
Planters: Drawn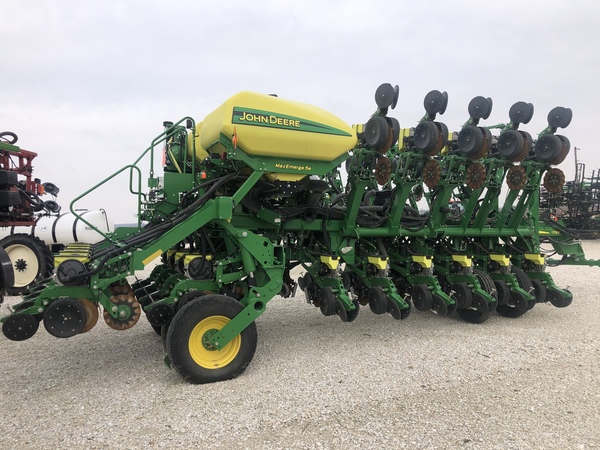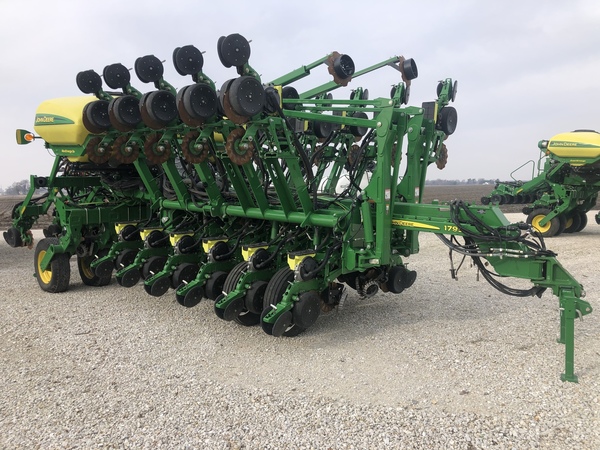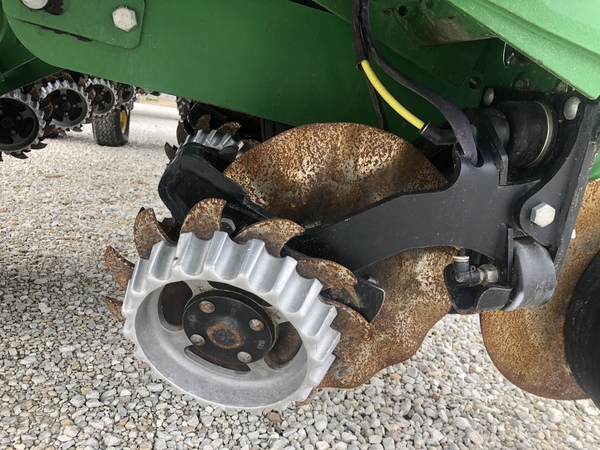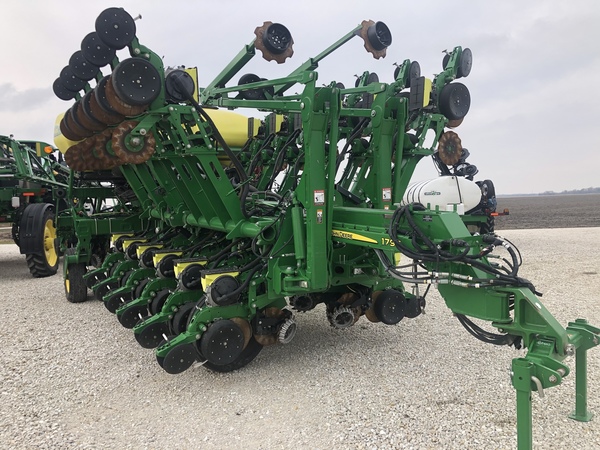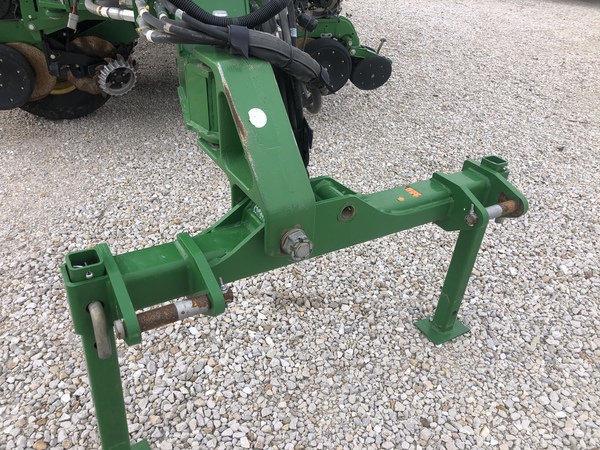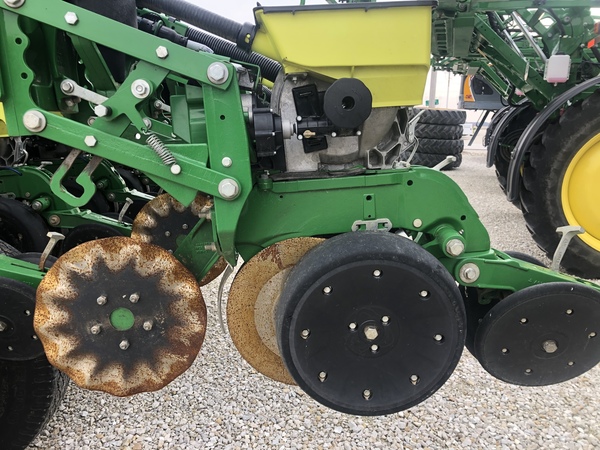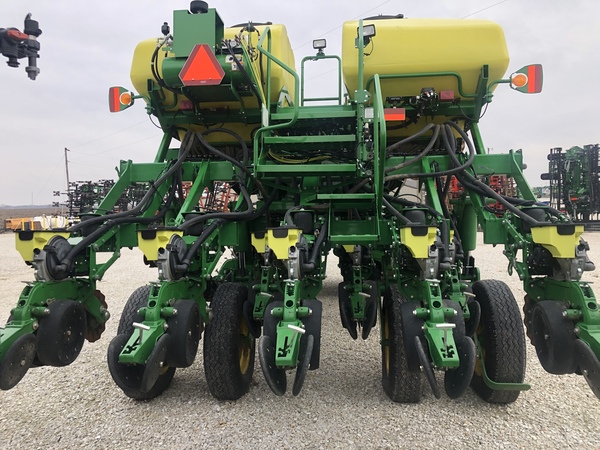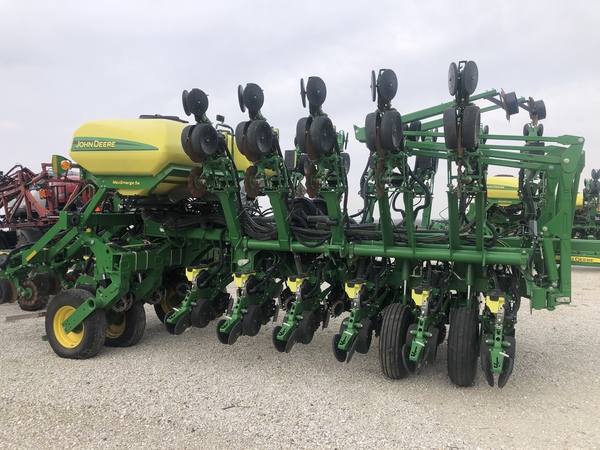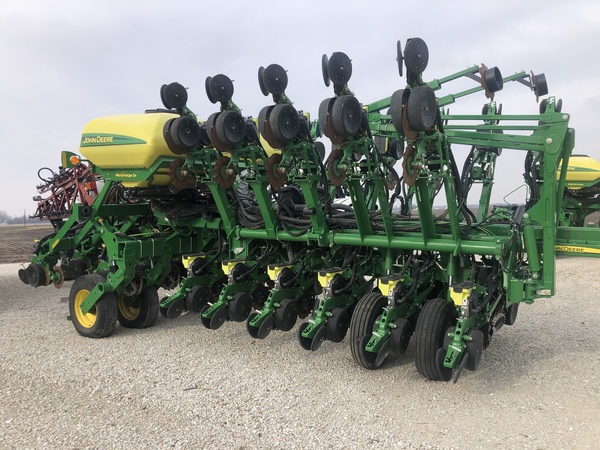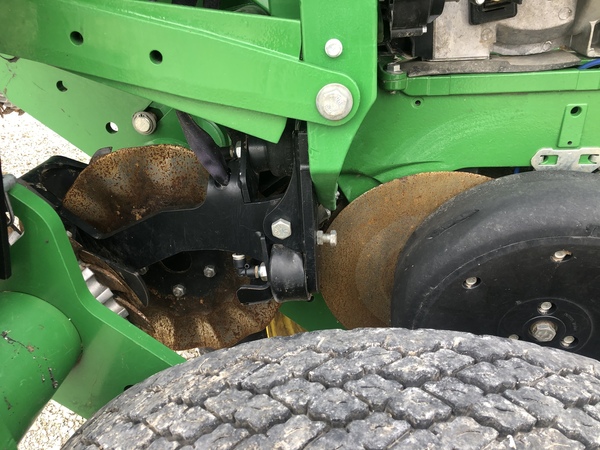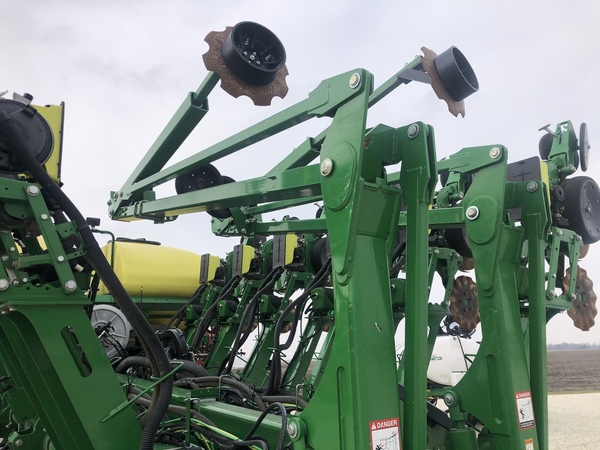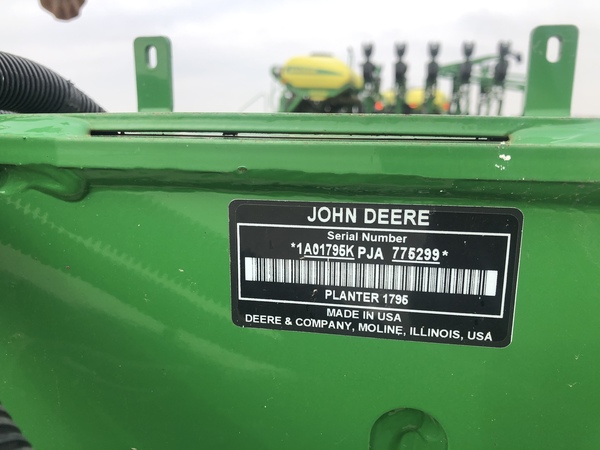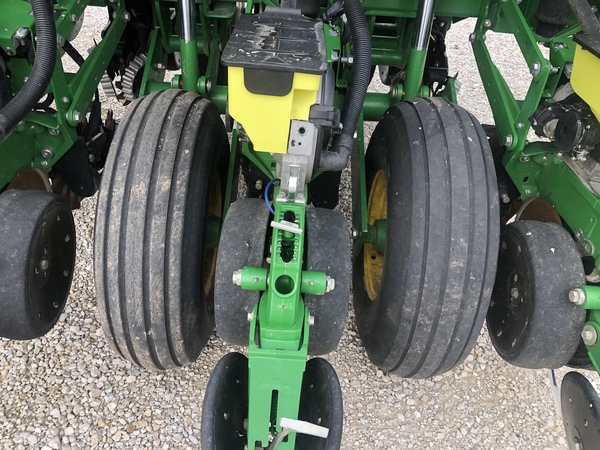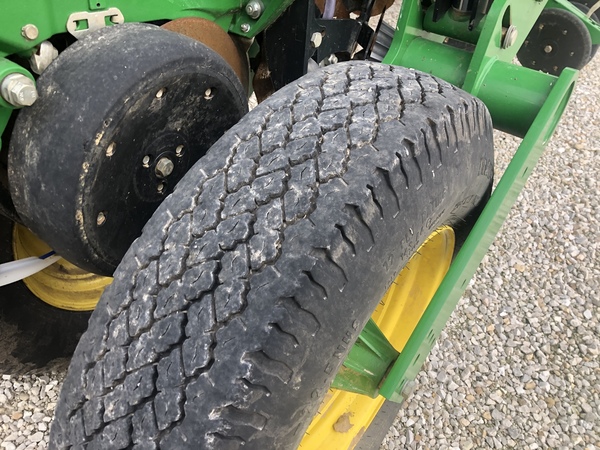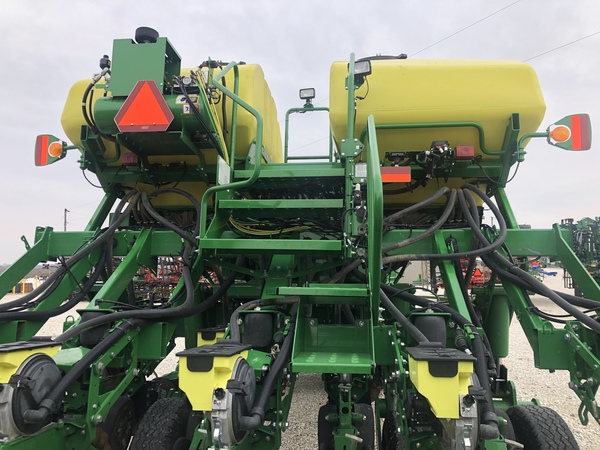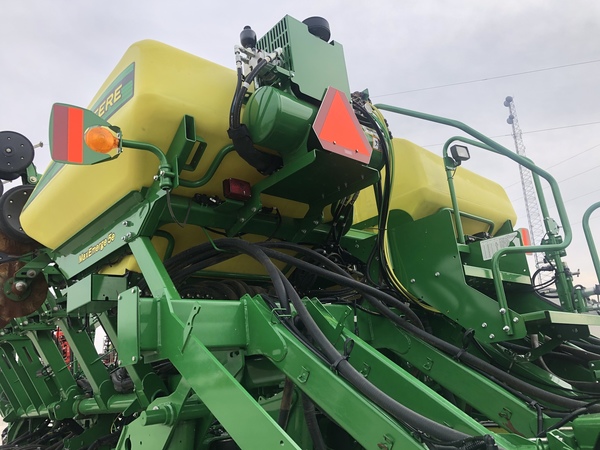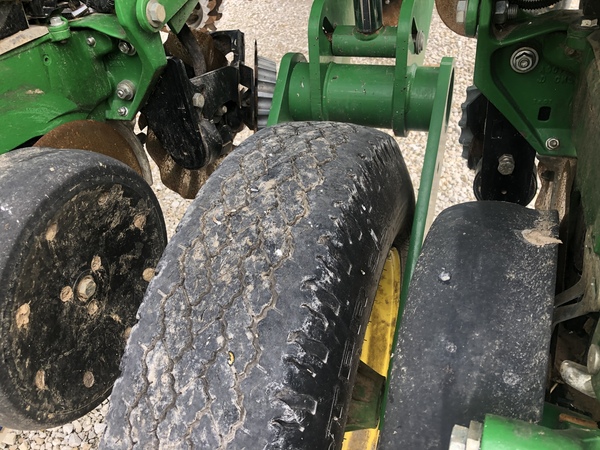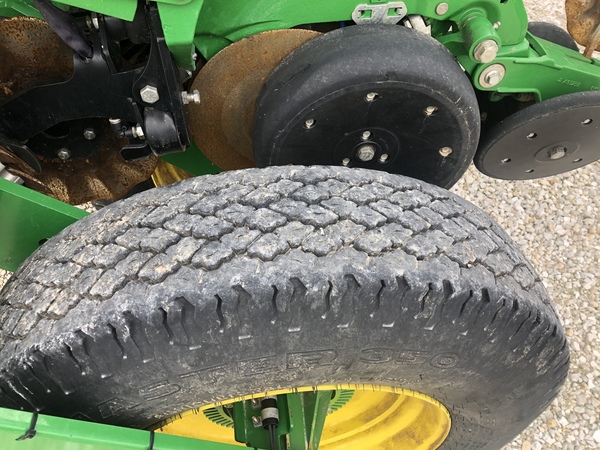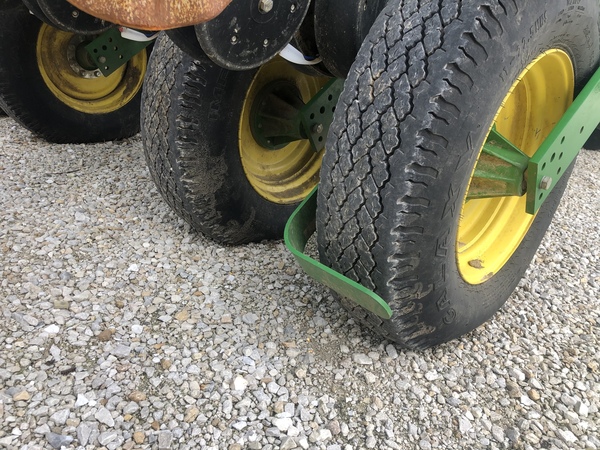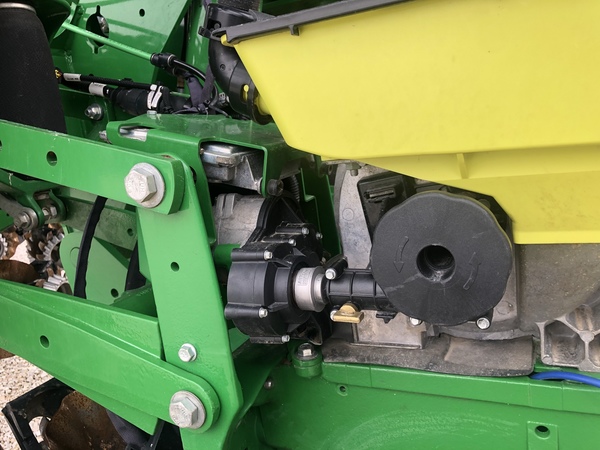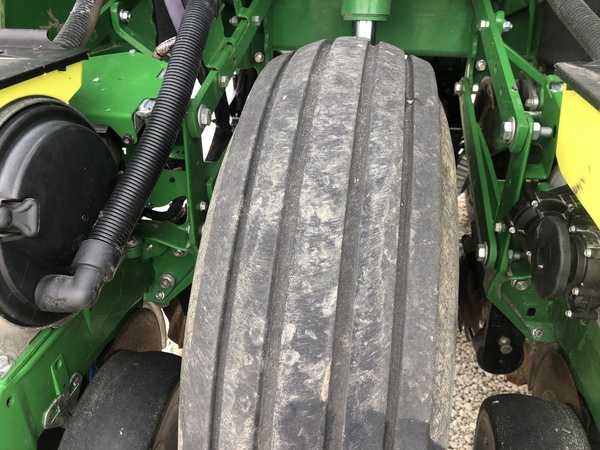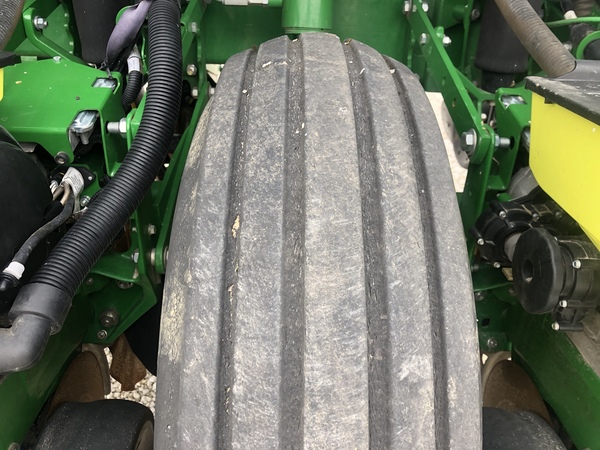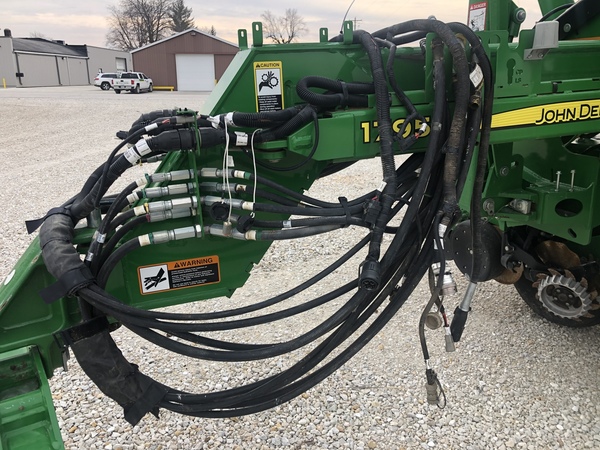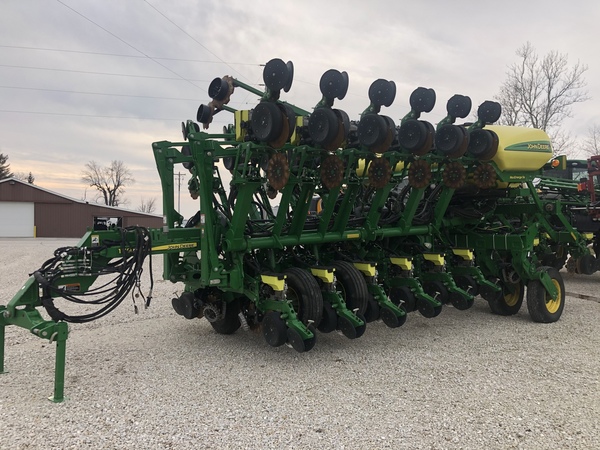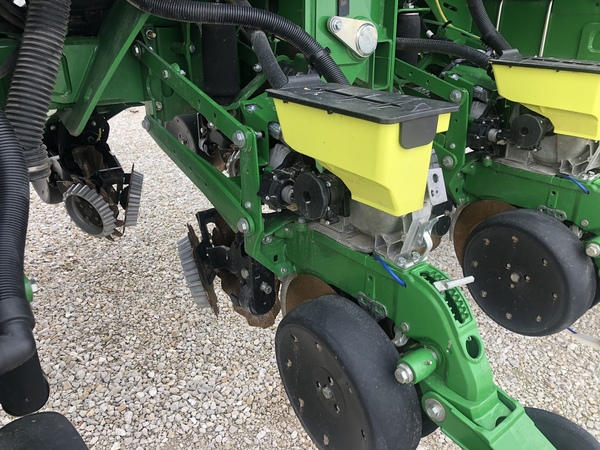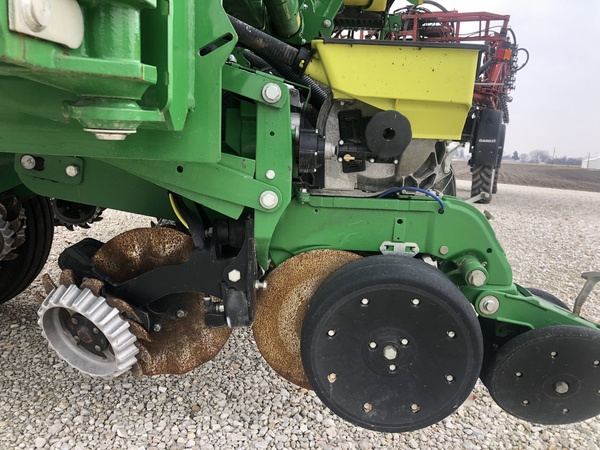 Equipment Overview
| | |
| --- | --- |
| Price | $187,900 |
| Make | John Deere |
| Model | 1795 |
| Year | 2018 |
| Stock # | 139444 |
| Location | Winchester, IL |
---
Need Assistance?
217-578-2224
---
Specifications
Row Spacing: 15/30 in
Rows: 16/32
Features
MaxEmerge 5e Package
Tractor Attaching Components for 8R and 8RT Series Row-Crop Tractors
Central Commodity System
Two Point Hitch
Electric Drive with Tractor Power Generation - 8030 and 8R Series Tractors
Electric Drive MaxEmerge 5e Meter
Tru-Vee Openers with Single Walking Standard Gauge Wheels
Steel Scrapers
Active Pneumatic Down Force System
Rubber Tire Closing Wheels
SeedStar 4 HP Monitor System for MaxEmerge 5e with Settings Manager, Mobile Row Unit Runoff and Easy Fold
Regular Seed Tube with AccuCount Sensor
Unit Mounted Coulter with 0.7 In. 13 Fluted Blade and Pneumatically Controlled Row Cleaner with Gauge Wheel
Tri-Fold Markers with 16 In. Notched Disk, Depth Gauging Band and Control Independent of Planter Lift
Long Parallel Arms on Front Rank Only
Remote Hydraulic Outlet at rear of the Planter
Tire Scraper for Four Main Frame Wheels
Soybean Seed Metering Disks
General Description & Dealer Notes
16/32, ME5E ELECTRIC DRIVE METERS, ACTIVE PNEUMATIC DOWN FORCE, RUBBER CLOSING WHEELS, SEED STAR 4HP WITH EZ FOLD, PTO GENERATOR, TWO POINT HITCH, FIRMERS ON ALL 32 ROWS, PNEUMATIC ROW CLEANERS WITH COULTERS ON ALL CORN ROWS, NO TILL COULTERS ON BEAN ROWS, REAR HYD OUTLET, MARKERS, STEEL SCRAPERS, ONE OWNER. Before driving to see this item, please call or email to confirm availability.