1795
Planters: Drawn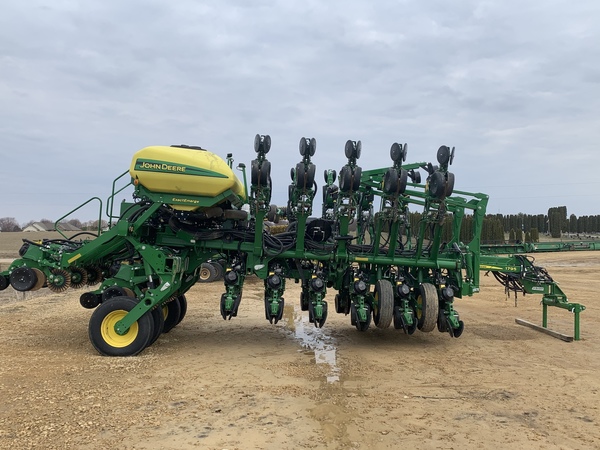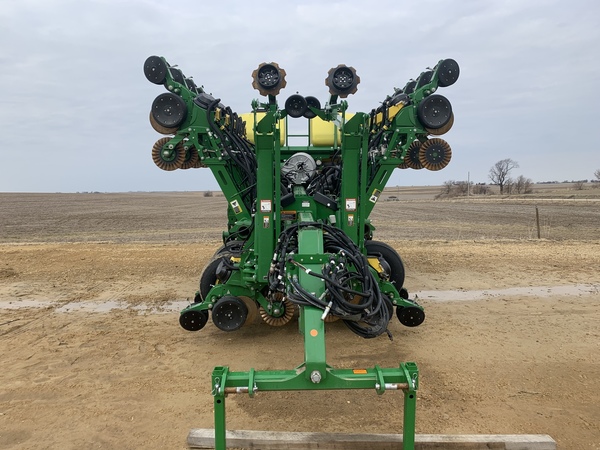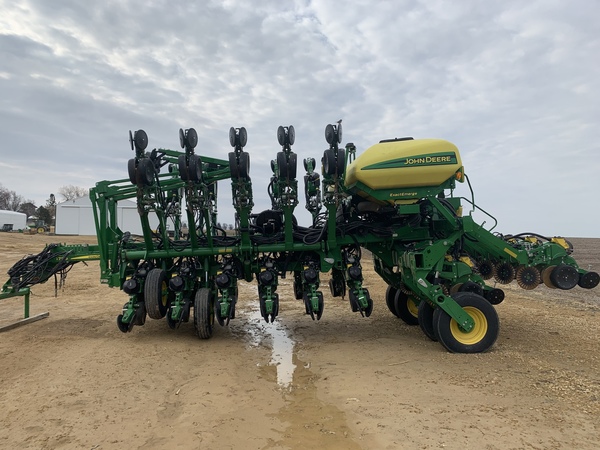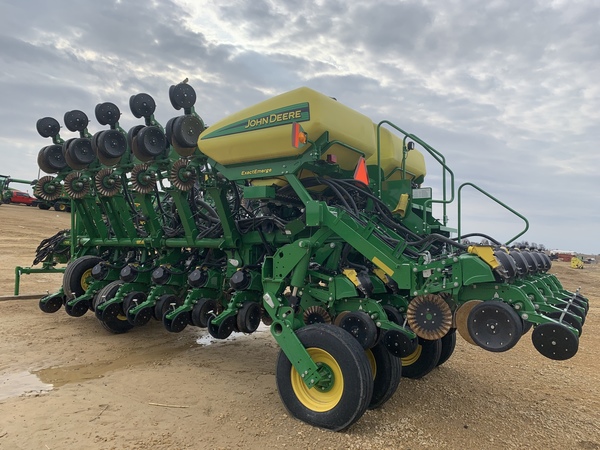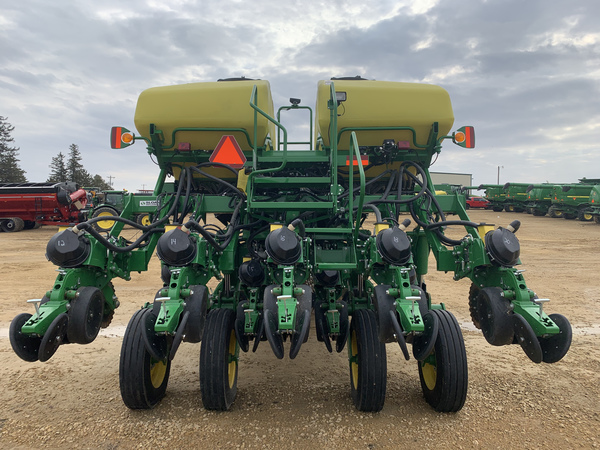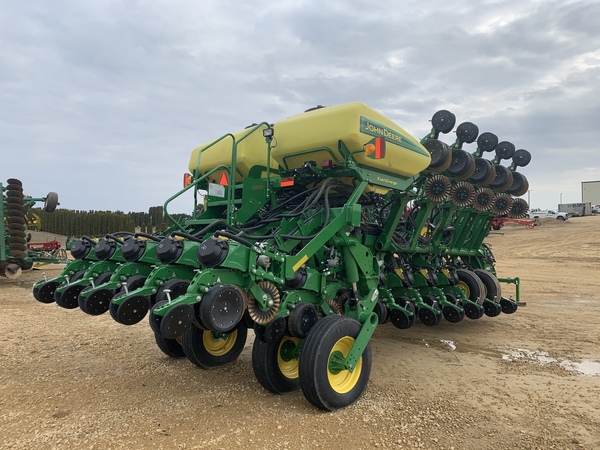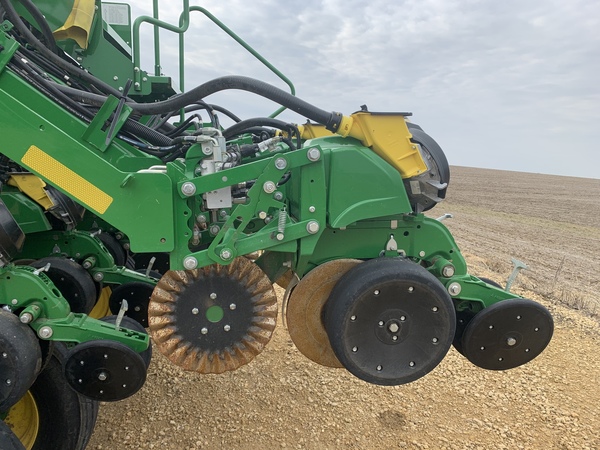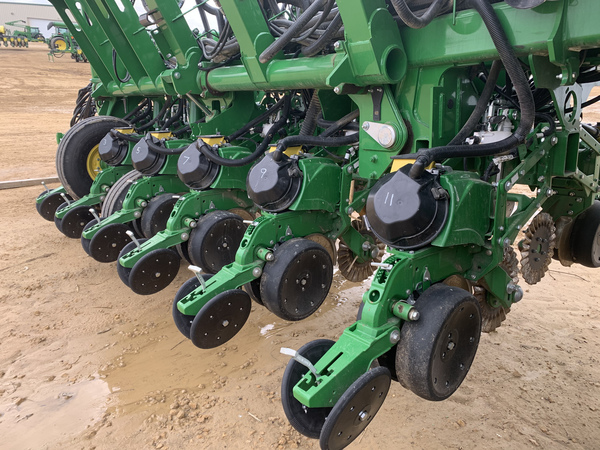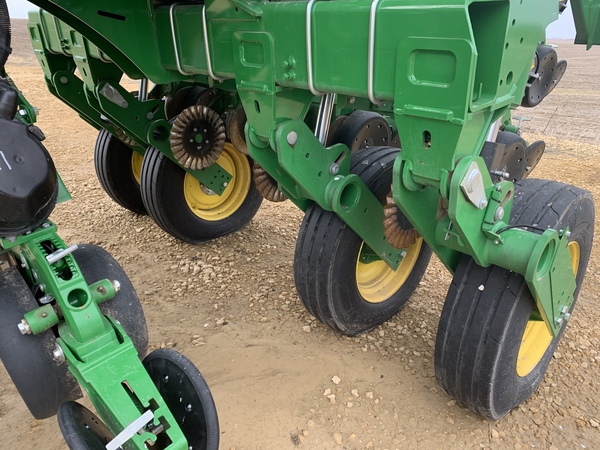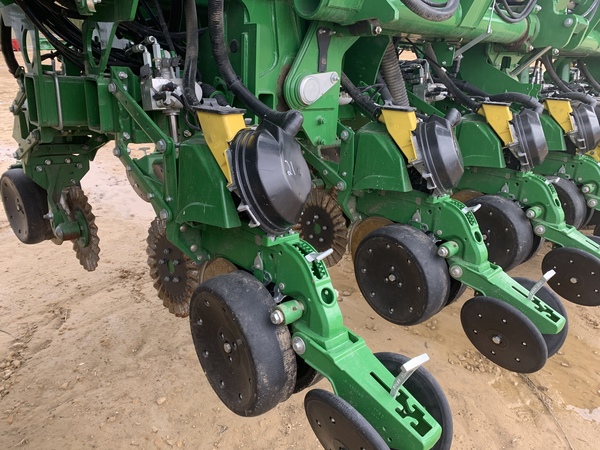 Equipment Overview
| | |
| --- | --- |
| Price | $279,900 |
| Make | John Deere |
| Model | 1795 |
| Year | 2019 |
| Stock # | 139368 |
| Location | Cuba City, WI |
---
Need Assistance?
217-578-2224
---
Specifications
Row Spacing: 15/30 in
Rows: 16/31
Features
ExactEmerge Package
Connect Mobile Ready
Tractor Attaching Components for 8R and 8RT Series Row-Crop Tractors
Central Commodity System
Two Point Hitch
Electric Drive with Tractor Power Generation - 8030 and 8R Series Tractors
Electric Drive ExactEmerge Meter
Tru-Vee Openers with Single Walking Standard Gauge Wheels
Steel Scrapers
Individual Row Hydraulic Down Force System
Rubber Tire Closing Wheels
SeedStar 4 HP Monitor System for ExactEmerge with Settings Manager, Mobile Row Unit Runoff and Easy Fold
BrushBelt Delivery System for High Performance Meter
Unit Mounted Coulter with 0.63 In. 25 Fluted Blades
Tri-Fold Markers with 16 In. Notched Disk, Depth Gauging Band and Control Independent of Planter Lift
Regular Parallel Arms
ExactEmerge Corn Bowl
ExactEmerge Soybean Bowl
General Description & Dealer Notes
MY19 16/31 JOHN DEERE 1795 PLANTER, EXACTEMERGE, 8R ATTACHING COMPONENTS, CCS, LESS FERTILIZER, 2-POINT HITCH, ELECTRIC DRIVE, TRU-VEE OPENERS w/WALKING GUAGE WHEELS, STEEL SCRAPERS, INDIVIDUAL ROW HYDRAULIC DOWNFORCE, RUBBER TIRE CLOSING WHEELS, SEEDSTAR4 w/EZFOLD, UNIT MOUNTED COULTER, MARKERS, REGULAR PARALLEL ARMS, CORN & SOYBEAN BOWLS. 1500 ACRES USED ONE SEASON. Before driving to see this item, please call or email to confirm availability.