1760
Planters: Drawn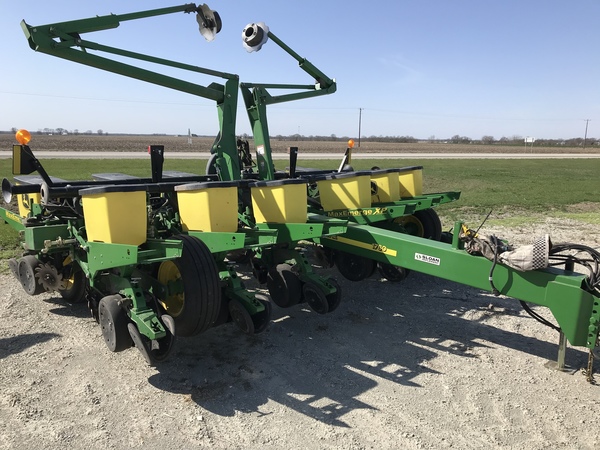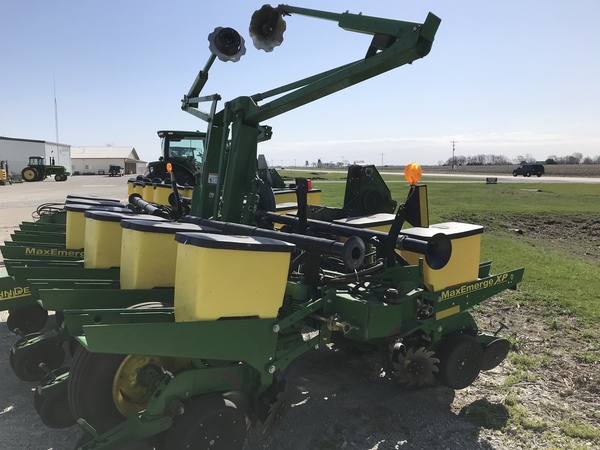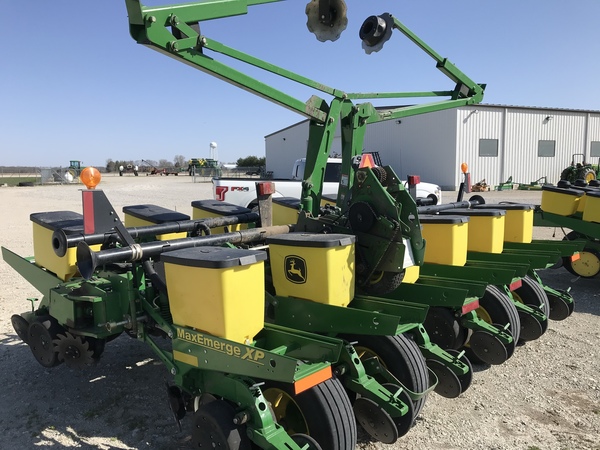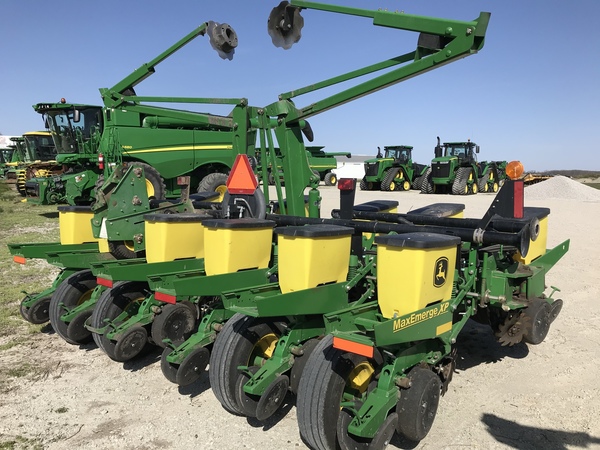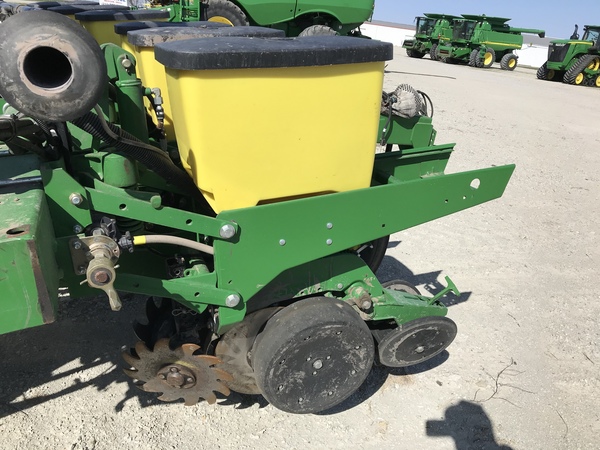 Equipment Overview
| | |
| --- | --- |
| Price | $39,900 |
| Make | John Deere |
| Model | 1760 |
| Year | 2013 |
| Stock # | 145317 |
| Location | Effingham, IL |
---
Need Assistance?
217-578-2224
---
Specifications
Frame: Rigid
Hopper: 1.6 Bushel
Metering System: Vacuum
Row Spacing: 30 in
Rows: 12
Features
English Operators Manual and Decal Kit
Markers with 16 In. Notched Disks, Depth Gauging Bands and Control Connected to Planter Lift
Seed Drive, Mechanical Transmission Less Half-Width Disconnect
Hydraulic Wing-Fold
147 In. Hitch with Ring for Tractors with Dual Rear Tires
Pro-Shaft Drive with MaxEmerge XP Row Units
1.6 Bushel Seed Hoppers
Tru-Vee Openers with Single Gauge Wheels
Rubber Tire Closing System
ComputerTrak 350 Less Radar Speed/Distance Sensor
Mechanical Vacuum Gauge - 0 to 30 In. of Water
Regular Seed Tube with AccuCount Sensor
Adjustable Heavy Duty Down Force Springs
Regular Parallel Arms
Tire Scraper for Seed Metering Drive Wheels (1 Scraper)
ProMax 40 Flat Disks
Soybean Seed Metering Disk
Double Eliminator
New Disc openers
General Description & Dealer Notes
12 row 30", Hyd Wing Fold, Ridig Frame, Half Width disconnect, 147" Hitch, 1.6 Bu Poly Boxes, 350 Monitor, Vaccum, Heavy duty Down pressure Springs, Pro Max 40 Corn plates, Soybean plates, rubber closing Wheels, yetter row cleaners, pro shaft drives. Before driving to see this item, please call or email to confirm availability.