8370R
Row Crop Tractors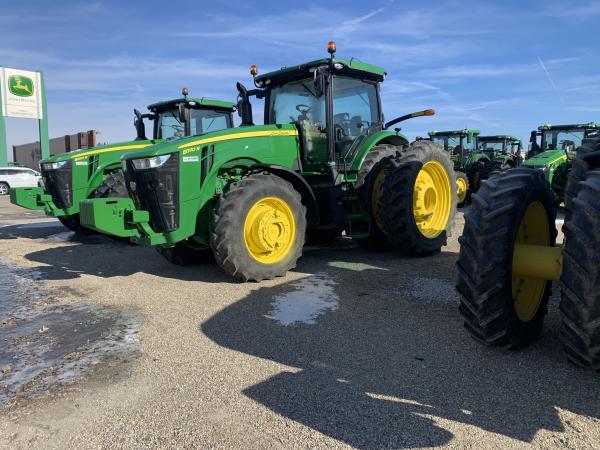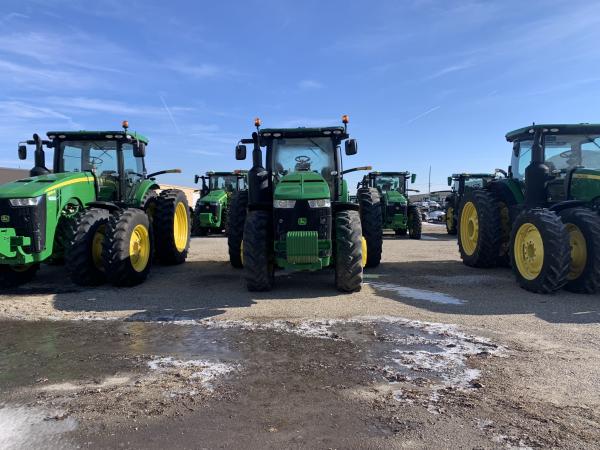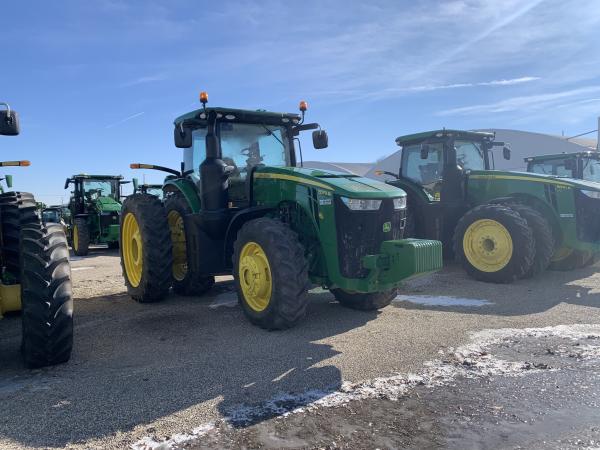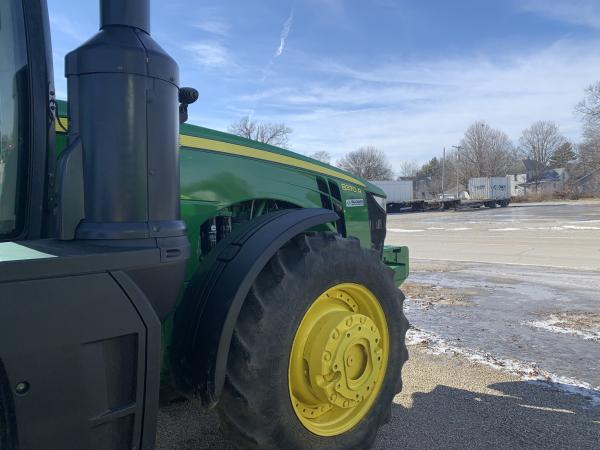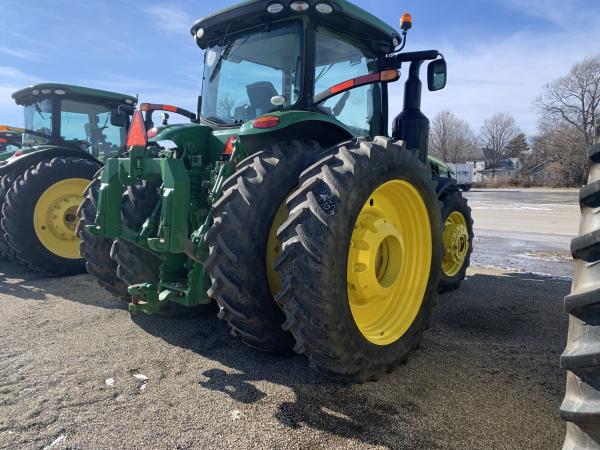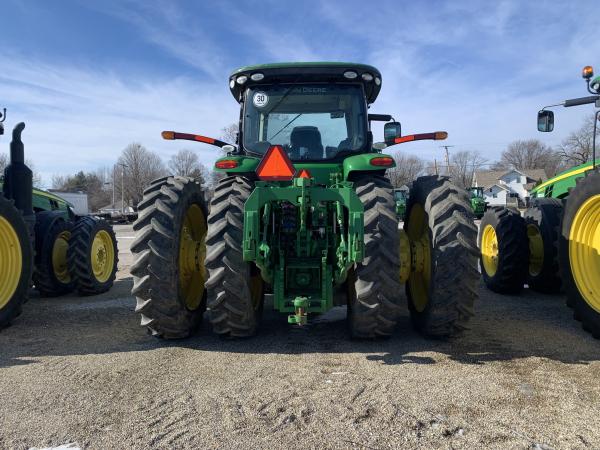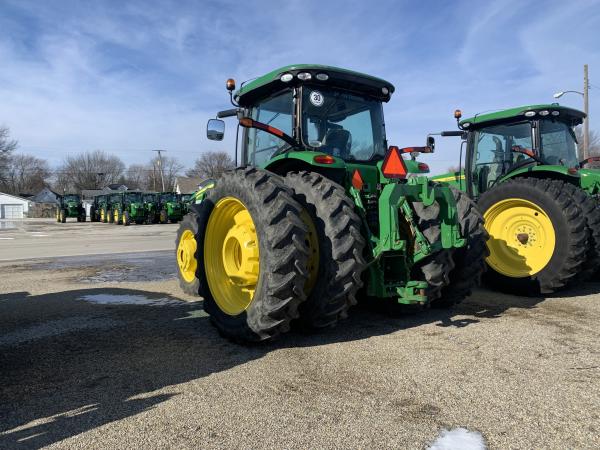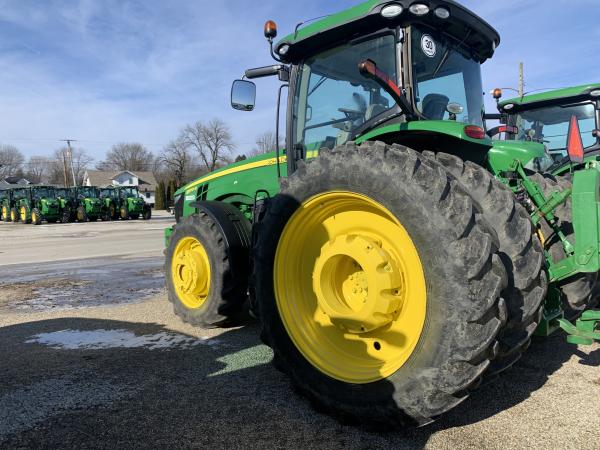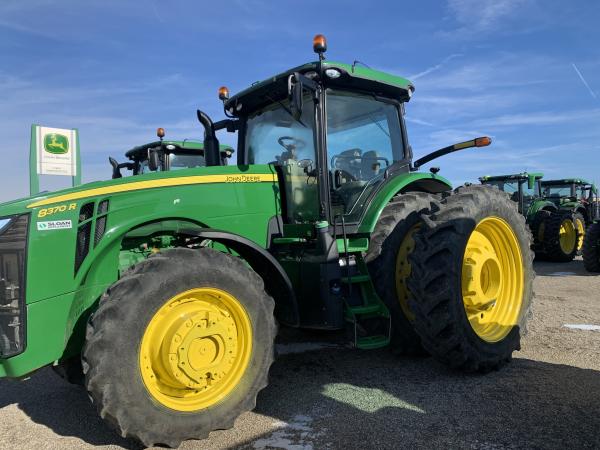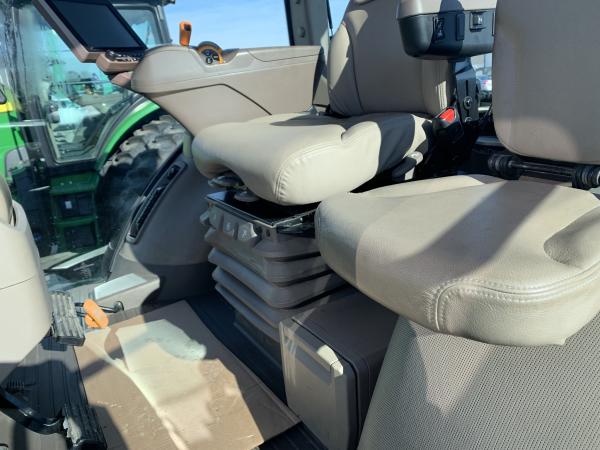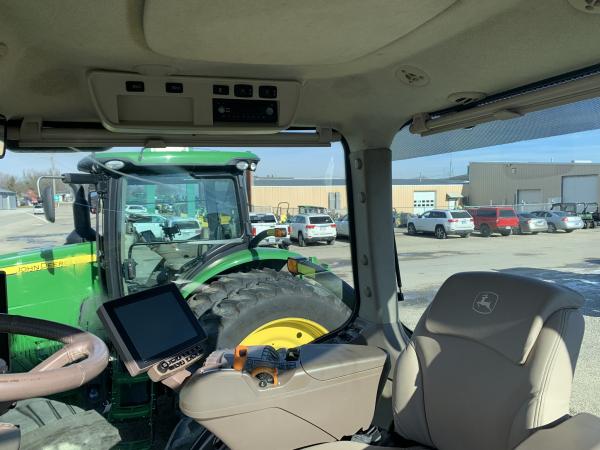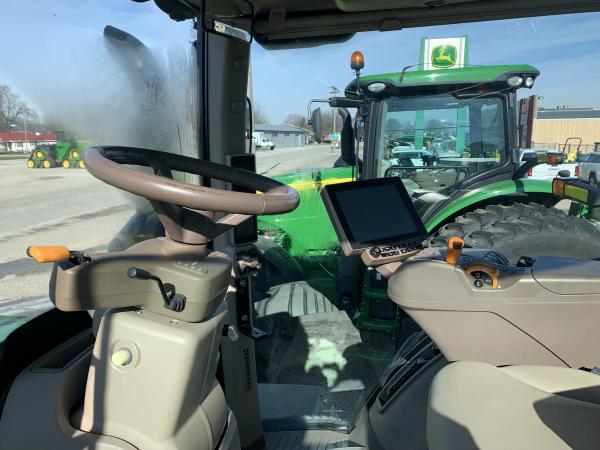 Equipment Overview
| | |
| --- | --- |
| Price | $299,900 |
| Make | John Deere |
| Model | 8370R |
| Year | 2014 |
| Hours | 1748 |
| Stock # | 163402 |
| Location | Bloomington, WI |
---
Need Assistance?
217-578-2224
---
Specifications
Cab: Cab
Rear Pto: 1000
Tire Width: Mid
Transmission: IVT
Features
AutoPowr Infinitely Variable Transmission (IVT) 50 km/h (31 mph)
John Deere ActiveCommand Steering (ACS)
Premium CommandView III Cab with ActiveSeat
Premium Radio Package with XM Radio
Left-hand Reverser Linear-Type Transmission Controls
John Deere PowerTech 9.0 L (549 cu. in.) 6 Cylinder Tier 4/Stage V Compliant Diesel Engine
321 L/min (85 gpm) Dual Hydraulic Pump
Six Premium Rear Remote SCVs with Electrohydraulic (EH) Controls, Premium Couplers, and High Pressure Relief Levers
45 mm (1-3/4 in.) 1,000 rpm (20-spline) PTO
6,803 kg (15,000 lb) capacity 3-Point Hitch (Cat 4N/3) Hitch with Sway Blocks and Quik-Coupler
Category 4 adjustable Swinging Drawbar with 50 mm (2 in.) Pin
120 mm (4.72 in.) diameter by 3010 mm (118.5 in.) length with Double Taper Wheel Hubs
480/80R50 159BÂ R1WÂ Radial in Dual Wheel Configuration
Goodyear Brand Only
ILS with hydraulic differential lock, wet multi-disk brakes, fully-enclosed driveline and Group 48 Rear Tires
420/85R34 147B R1W Radial in Dual Tire Configuration - Eight Position
Premium Lighting
Fenders, Pivoting Front - 480 mm (18.9 in.) Wide
Ethernet Switch
Leather Comfort Package
Intelligent Power Management
Outside Mirrors - Power Telescoping, Heated, Electrically Adjustable Right-hand and Left-hand
Radar, Dual Beam Sensor
Antenna Mount and Wiring for Business Band (2-Way) Radio
Actively Cooled Refrigeration Unit 6.4 L³ (391 cu. in.)
Foot Operated Speed Control
Cold Weather Start Kit
Second Rotary Beacon Light
Trailer Brake, Air Dual Line and Hydraulic
Back Up Alarm
Battery Disconnect
Weight, front support with twenty-two suitcase weights
General Description & Dealer Notes
IVT - 31MPH W/ LHR, ILS, PREM CAB W/ ACTIVE SEAT, PREM RADIO, GEN4 10" DISPLAY W/ AT ACT, 85GPM HYD, 6 HYD, LEATHER TRIM, LED LIGHTS, FRT FENDERS, 480/80R50 DUALS, 420/85R34 FRT DUALS, 12 FRT WTS, 2800# REAR WTS, ACTIVE COMMAND STEERING, FOOT THROTTLE. Before driving to see this item, please call or email to confirm availability.