1770NT CCS
Planters: Drawn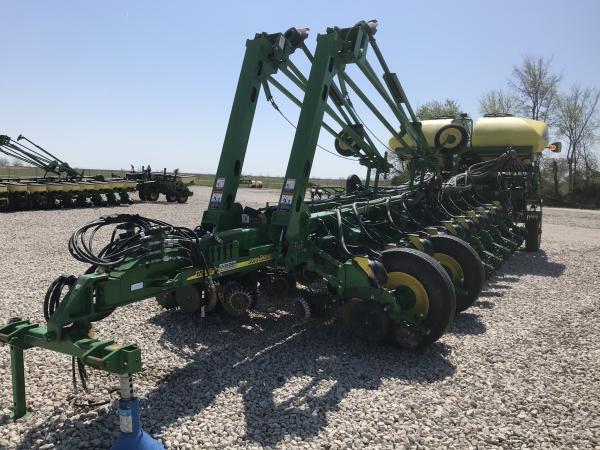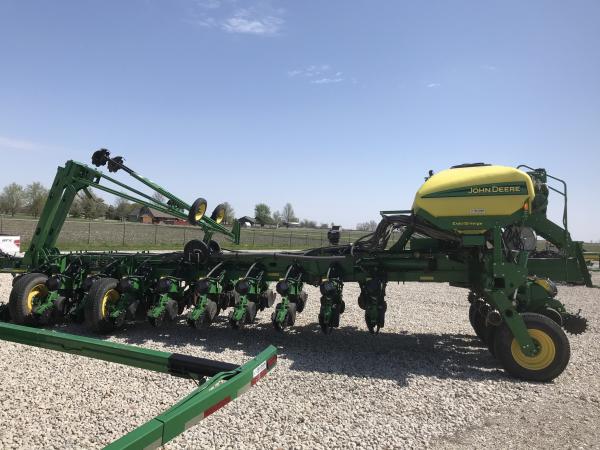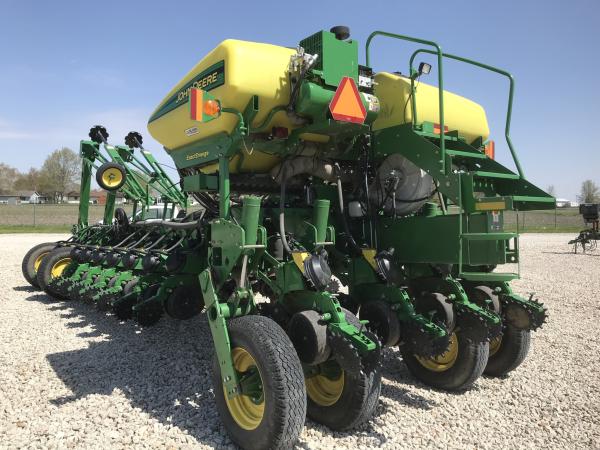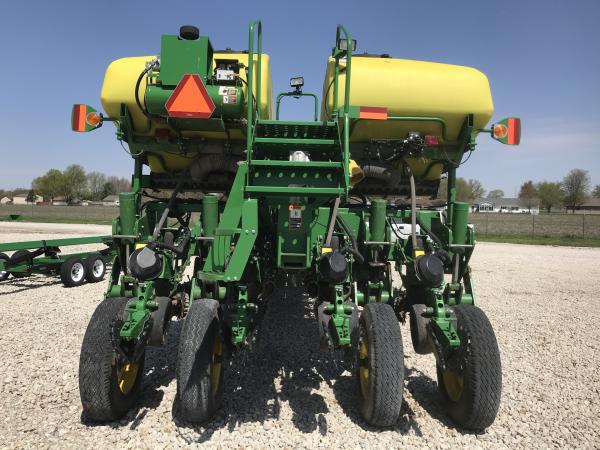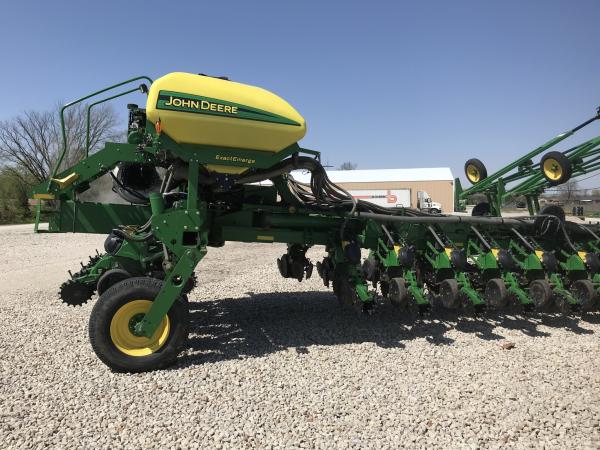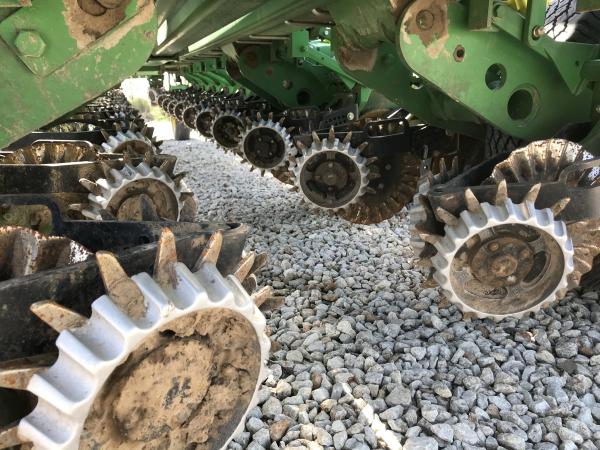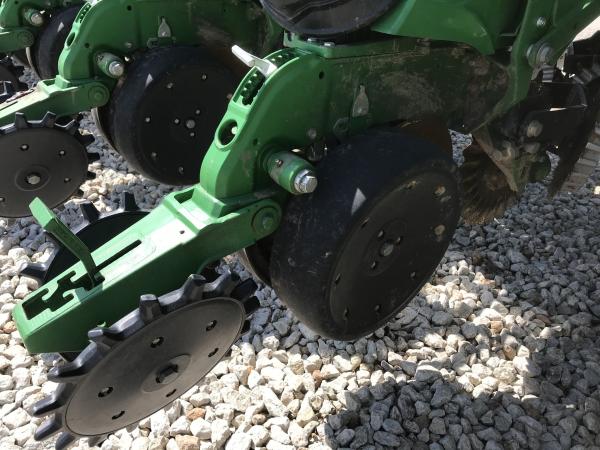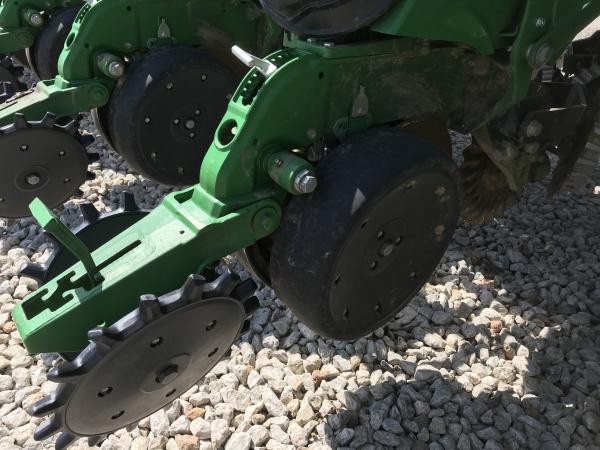 Equipment Overview
| | |
| --- | --- |
| Price | $144,900 |
| Make | John Deere |
| Model | 1770NT CCS |
| Year | 2012 |
| Stock # | 169391 |
| Location | Virden, IL |
---
Need Assistance?
217-578-2224
---
Specifications
Hopper: Central Fill System
Metering System: Exact Emerge
Options: Electric Drive
Row Command: Yes
Row Spacing: 30 in
Rows: 24
Features
English Operators Manual and Decal Kit
Central Commodity System - Two 50 Bu. Tanks
Fold-Over Markers with 16 In. Notched Disks, Depth Gauging Bands and Control Independent of Planter Lift
Seed Drive, Mechanical Transmission with Half-Width Disconnect
Two Point Hitch
Pro-Shaft Drive with Pro-Series XP Row Units with RowCommand Clutches
Mini Seed Hoppers
Tru-Vee Openers with Single Walking Gauge Wheels
Rubber Tire Closing System
SeedStar XP Monitor System Less Tractor Harness, Less Display, Less Radar
Two Vacuum Level Sensors
Regular Seed Tube with AccuCount Sensor
Active Pneumatic Down Force System
Steel Scrapers for Tru-Vee Openers
Unit Mounted Coulter with 0.63 In. 25 Fluted Blades
Regular Parallel Arms
Tractor Attaching Components for 8000, 8010, 8020, 8030 and 8R Series Wheel and Track Row-Crop Tractors
ProMax 40 Flat Disks
Soybean Seed Metering Disk
General Description & Dealer Notes
1775NT 24 row Exactemerge retro planter, notill's and floating trash wheels, spiked closing wheels, CCS, active pneumatic down force, markers. Before driving to see this item, please call or email to confirm availability.