Tap photo to enlarge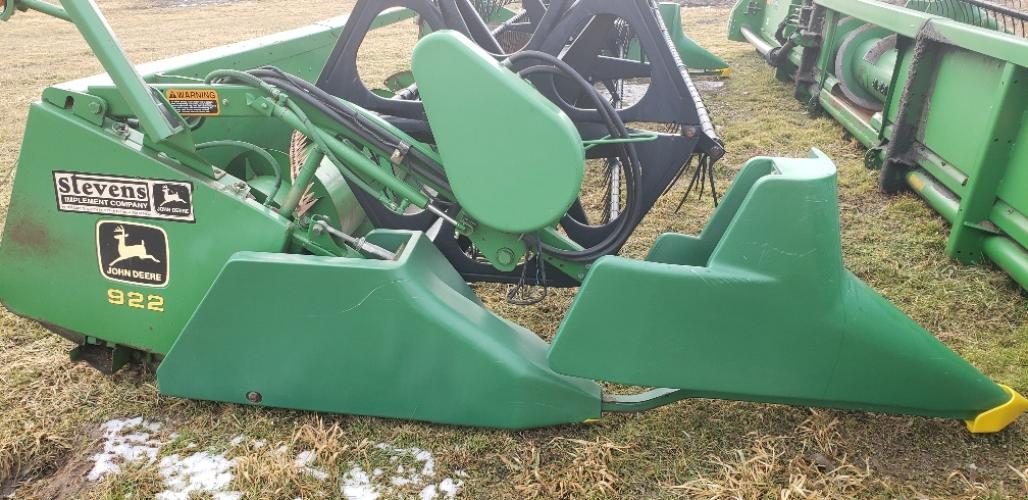 John Deere 922
$2,900
Combine Platforms
1997 JD 922 Flex Platform, Poly Snouts, Poly Skid Plates, Good Pipe Style Reel, DAM Header Height Control, Dial-A-Speed Reel, Reel Fore/Aft. Priced As Is. Needs new poly skid plates, cross auger fingers, RH snout frame bent, etc. Needs work to go to the field. Call Fulton @ 815-5859-4930. Alan or Eric. ******Before driving to see this item, please call or email to confirm availability.

Make: John Deere
Model: 922
Year: 1997
Stock Number: 179923
Serial Number: H00922F670876
Location: Fulton, IL
Status: Used

Platform Kind Flexible
Platform Size 22 Feet

Level land
Fore and aft reel control
DAM header height control
Dial-a-speed reel control
Poly skid plates
Priced As Is.
Poly snouts
Needs new poly, RH snout frame bent, cross auger fingers, etc.
Came off 9500 combine.